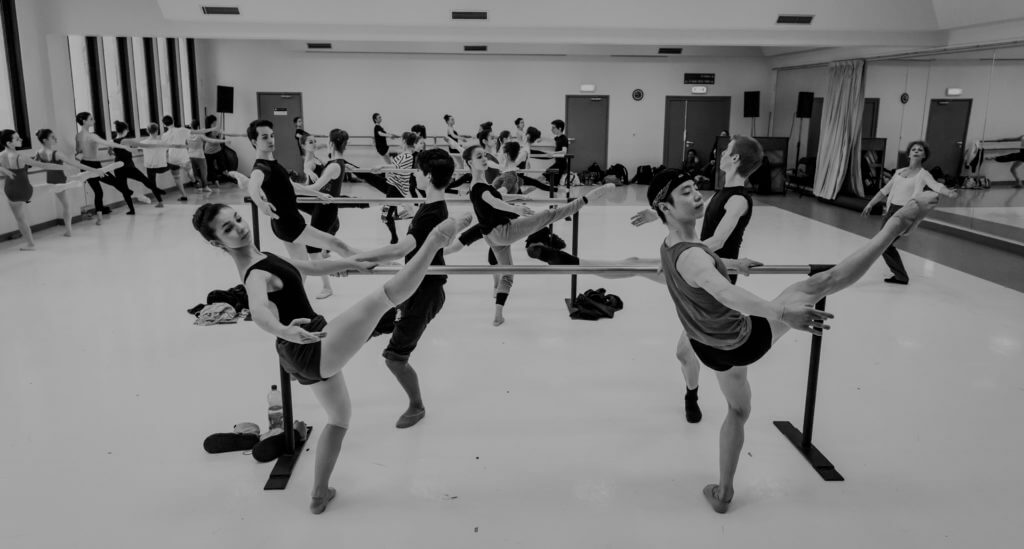 Awareness-raising, mediation and artistic and cultural education
Children's workshops, master classes, public rehearsals, Malandain Ballet Biarritz offers an active and voluntary policy of introducing audiences to dance.
Learn more
Accueil Studio
Open to all aesthetics and styles, Malandain Ballet Biarritz supports numerous dance companies every year.
Associate artist
On Thursday 10 November 2022, Thierry Malandain and Jon Maya, respectively director and choreographer of Malandain Ballet Biarritz and Kukai Dantza, formalised their cooperation by signing an agreement. As part of the measure introduced by the French Ministry of Culture, Jon Maya will become an associate artist at the Centre Chorégraphique National de Biarritz for a period of three years, following in the footsteps of Martin Harriague from Bayonne.
Choreographic cooperation Center
South-West choreographic cooperation center brings together three ballets and three major figures in the aesthetics of dance in the region.
Territorial Choreographic Center
The Ballet T project brings together San Sebastián's Teatro Victoria Eugenia and Malandain Ballet Biarritz to support the development of choreographic art in the Basque Country on both sides of the border.
Festival le Temps d'Aimer la Danse
Le Temps d'Aimer la Danse is a generous and civic-minded festival, a festive occasion for all lovers of dance, accessible to all. One of the few European festivals to give pride of place to ballets and large ensembles, over 10 days in September in Biarritz.
Learn more