The City of Biarritz provides the CCN with the following premises, which are located within the Théâtre de la Gare du Midi, the Ballet's headquarters :
A 280 m2 studio
A 143 m2 studio
several dressing rooms for the artists
three open-plan offices
A foyer
a meeting room
a costume workshop
easy access to a 1,400-seat auditorium and a 600 m2 stage.
The storage warehouse is located next to Biarritz SNCF station. It comprises
Virtual tour of the Gare du Midi in Biarritz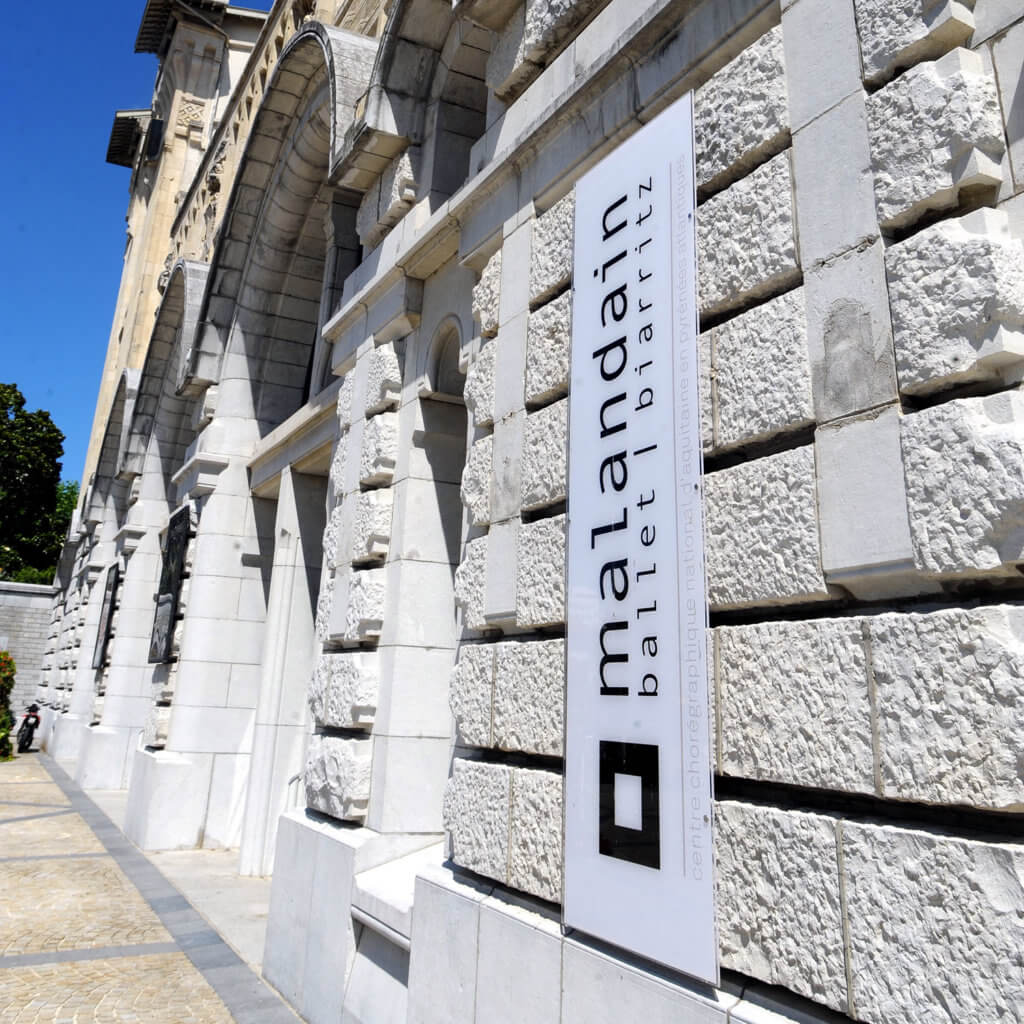 Gare du Midi was built at the beginning of the 20th century to compensate for the remoteness of Gare de la Négresse, which had been built outside the city in 1864 at the wish of Empress Eugénie.
Work on the Gare du Midi began in 1906, and was entrusted to the architect Adolphe Dervaux, who also designed the Gare de Rouen. The monumental Arudy stone façade faces the public garden, while the interior is decorated with mosaics by the Maumégean brothers. The tracks were accessed by a lift or a huge staircase, which have now disappeared.
The building was opened on 25 February 1911, and the benefits of a modern station were enjoyed by a steady stream of passengers and celebrities on steam trains. With the electrification of trains in 1926, the Gare du Midi gradually lost some of its prestige, with only shuttle trains running between it and the Gare de la Négresse. The last train ran in September 1980.
In 1990, the imposing, long disused structure was converted into a "Palais des Festivals", hosting conferences and shows in its 1,400-seat auditorium with a 600m2 stage. In 1997, the Gare du Midi regained its original name, before housing the Centre Chorégraphique National Malandain Ballet Biarritz in its two towers and central building a year later.
To find out more
To find out more about the Gare du Midi in Biarritz, the 'Lettre du cheminot' website has published a comprehensive article on the history of the Gare du Midi in Biarritz.